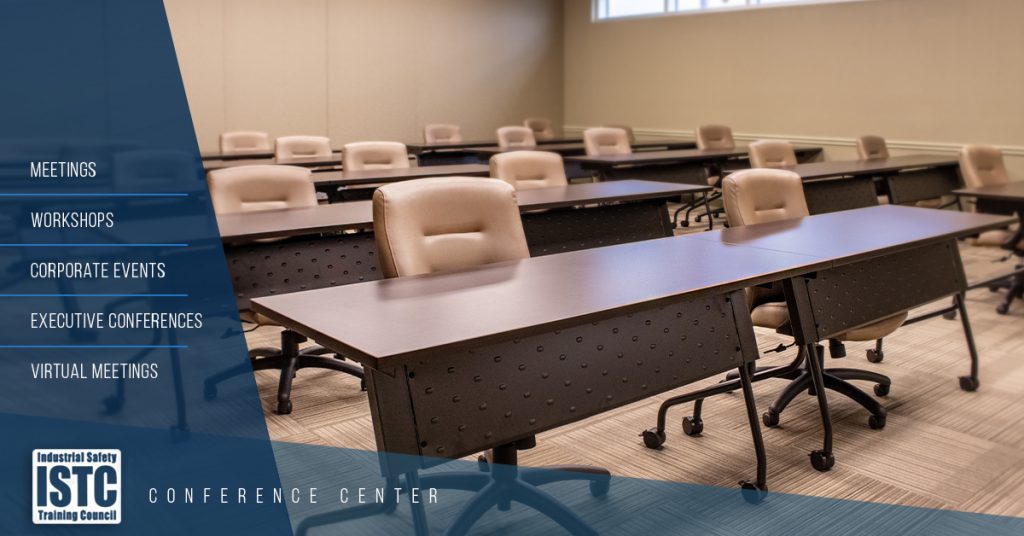 The ISTC Conference Center is Open to Serve You!
If you are looking for the perfect space to host your next corporate event, executive conference, or virtual meeting look
no further than ISTC's Conference Center. All meeting areas boast complimentary coffee and water, wifi, smart boards
with corresponding podiums, refreshment area and the latest technology to get the job done in a comfortable, inviting
environment. Work stations are located just outside each room in the lobby so that busy executives can step out and
handle business without disturbing their colleagues. Your designated team is available from start to finish to care for
any needs such as catering arrangements, room set-up and logistics. Our flexible meeting spaces can accommodate
groups of 5 to 60 comfortably.
To learn more, visit: www.istc.net/conference-center. If you are interested in speaking to someone on our Conference
Center Team, call 409-554-8458 or email conferencecenter@istc.net.