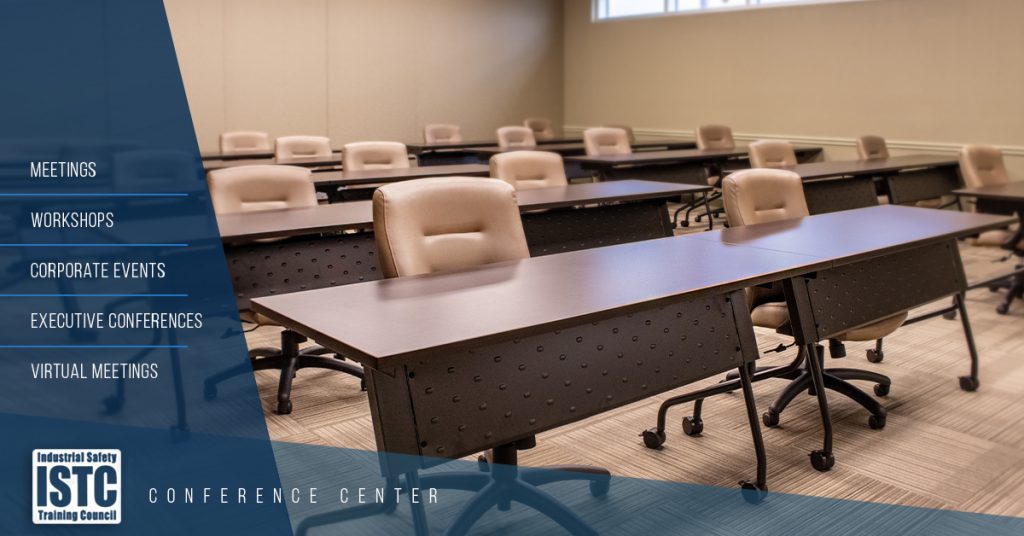 If you are looking for the perfect space to host your next corporate event, executive conference, or virtual meeting look no further than ISTC's Conference Center. All meeting areas boast complimentary wifi, smart boards with corresponding podiums, refreshment area and the latest technology to get the job done in a comfortable, inviting environment. Our helpful staff will work with you to secure catering, logistics and support from start to finish. Work stations are located just outside the lobby so that busy executives can handle business without disturbing their colleagues. Our flexible meeting spaces can accommodate groups of 5 to 60 comfortably. To learn more, contact our Conference Center Team at 409-554-8458 or email conferencecenter@istc.net.
Available Rooms
---
Spindletop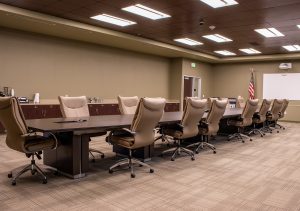 This large executive conference Room offers a spacious retreat for board meetings, executive retreats or virtual conferences. The large conference table can seat up to 20 people with room to spare.
SqFt: 1196
Capacity: Seats 20 people at conference table and 12 along the wall
---
Wildcatter (Room 114/115)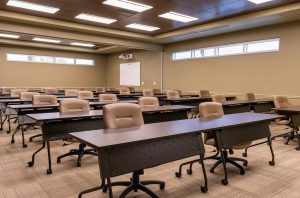 This flexible meeting space can be partitioned into two separate spaces or one large room.
SqFt: 672/504 or 1176
Capacity: 56 people
---
BoomTown (Room 113)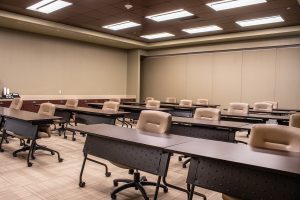 This smaller space provides an optimal location for more intimate classes, meetings or breakout sessions.
SqFt: 550
Capacity: 24 people